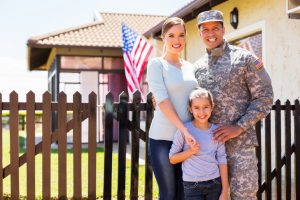 Demand has been on the rise where Veteran Affairs mortgages are concerned. These loans require no down payment, and they are readily available to both active and veteran military members.
Although they are made by private lenders and guaranteed for through the Department of Veteran Affairs, VA loans in St. Louis have no requirements on minimum credit score nor mortgage insurance. If you are eligible for the VA loan, here are factors you must know about the loan.
1. Eligibility
A majority of military members, National Guard Members, reservists, and veterans are eligible for a VA loan. Additionally, the spouses of any of the above members who died as a result of a service-connected disability, or who passed on while on duty may also apply for the VA loan.
The active members qualify for the VA loans after six months of service while National Guard and reservist wait for six years. However, these terms change depending on when these two categories are called for service and where they are sent.
2. What if you can no longer afford it?
One major advantage of a VA loan is the help offered to any struggling borrower. If you are unable to pay, the VA can negotiate with your lender on your behalf. The institution is dedicated to helping veterans negotiate loan modifications, repayment terms, as well as other alternatives to foreclosure. Whether or not they have VA loans, any veteran struggling to make mortgage repayments should reach out to VA for assistance.
VA loans have stood out as one of the few options left for borrower without a down payment. Available to millions of active military members and veterans, VA loans are much easier to qualify for as compared to conventional mortgages.
However, note that the United States Department of Veterans Affairs is not a direct lender. Instead, your request for a loan through a private lender and then you are partially guaranteed for by the VA.