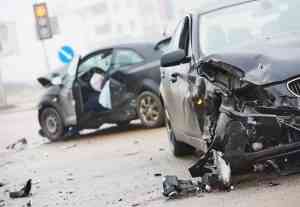 When road traffic accidents occur, the blame often goes to the person behind the wheel, not the crashed vehicle itself. Even so, it's hard not to admit that the type of vehicle driven affects the accident's chances of occurring in the first place.
Although substantial evidence exists pointing to human error as the cause of virtually all car crashes, there is a blind spot for the type of vehicles commonly chosen by bad drivers. At least until a few years ago.
According to a report published by the National Highway Traffic Safety Administration (NHTSA), there exists a significant distinction between car models in terms of their susceptibility to damage. Below you will find a list of the 20 most damage-prone vehicles in the US, all followed by their "collision loss experience" rating, which begins at 100 (the base percentage) and increases according to their likelihood of getting into a crash:
Ferrari 458 Italia – 546
Bentley Continental GT – 517
Ferrari California Convertible – 427
Maserati GranTurismo Convertible – 405
Maserati Quattroporte – 404
Bentley Continental GTC Convertible – 394
BMW X6 M – 380
Porsche Panamera Turbo – 353
Maserati GranTurismo Coupe – 322
Nissan GT-R – 318
Mercedes-Benz G-Class – 316
Mercedes-Benz SLS-Class Coupe – 304
Audi A8L – 298
BMW M3 Coupe, 297
Chevrolet Camaro ZL1 – 292
BMW 6 Series – 289
BMW 6 Series Convertible – 284
Mercedes-Benz CLS-Class with all-wheel drive – 272
Jaguar XJ (long wheelbase) – 267
Mercedes-Benz CLS-Class – 262
Of course, with data on the most damage-prone cars, there must also be statistically safest vehicle to use. Auto accident attorneys cite the Jeep Wrangler as that vehicle, while the NHTSA identifies "micro cars", "mini sports cars", and "midsize station wagons" as the vehicle types least susceptible to damage.
Russ Rader, an Insurance Institute for Highway Safety spokesman, explains the findings by noting how "safer" options are common work vehicles, particularly in rural areas. "Low-severity fender-bender crashes, which are the dominant crashes in these data, are less likely to happen in rural areas than in urban ones," he says.