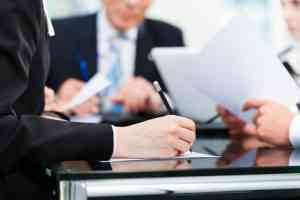 Singaporean lawyers found to have committed alleged misconduct will have to undergo training or counselling under a senior attorney as part of the Law Society study committee's new protocol.
A Singaporean court will have to contact the Law Society about a certain lawyer's misbehaviour, although the decision of undergoing training or counselling will fall into the hands of the involved law practitioner. The new protocol for complaints against any lawyer's conduct is not meant to serve as the first and last option for handling disciplinary processes, according to Law Society president Thio Shen Yi.
The new protocol takes place as the High Court and State Courts in the city-state noticed that formal complaints of misconduct involving people that practise legal jobs in Singapore increased in 2015. But that doesn't necessarily mean law professionals' skills are also declining.
Law and Order
Legal Labs says that like any other job, legal jobs in Singapore thrive when the nature of work perfectly matches a good fit to the lawyers' capabilities. In some cases, finding the right placement for lawyers in their respective practice helps them to maximise their potential.
Thio noted that complaints filed against allegedly misbehaving lawyers could be likely closed when the person in question accepts feedback, apart from the court's decision that the attorney has satisfactorily taken steps to resolve the complaint.
Branching Out
In terms of expansion, a formal law alliance between global law firm Reed Smith and local firm Resource Law will help the former's clients on certain matters involving Singaporean law through the partnership.
The joint venture allows Reed Smith to expand its coverage of legal services, spanning the U.K., U.S., Australian, Hong Kong and Singapore laws in several areas.
Resource Law Managing Director S Mohan said the partnership with Reed Smith will further advance the city-state position as one of the leaders in international dispute resolution, commodity trading, maritime and financial centres.