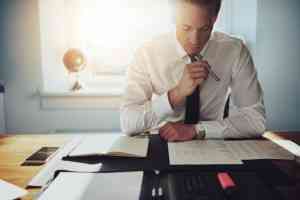 If you want to pursue a career as a paralegal, you shouldn't simply focus on trying to find a job at law firms. The law affects every person in the world, so paralegals are also needed in a lot of organizations and establishments beyond law firms. You can choose a specialty in line with where you want to work. This way, you can incorporate it in your education before starting your paralegal career.
Before anything, you should get a certification or diploma as a paralegal. This will give you an edge over other candidates trying to bag the job you want. If you're a working student, it's not a problem because The Center For Legal Studies noted that you could either undergo online paralegal training or get night and weekend classes. Make sure to choose the specialty you want. Here are some of your choices:
Corporate
Most corporations hire paralegals regularly. They need someone to collaborate with the corporation's finance, tax, human resource, and facilities departments. You may also need to work with external counsel. Common tasks include negotiating legal agreements with an attorney the company will hire.
Insurance
As a paralegal, you can also focus on helping people with their insurance needs. Real estate and title companies often have in-house paralegals to assist them regarding contracts and transactions. Common tasks include drafting contracts, preparing closing files, review environmental surveys and appraisal reports, organize insurance policies, and take care of title exceptions.
Non-Government Organizations
NGOs need paralegals for different reasons and it depends on their goals and missions. It's best to find an NGO that stands for what you also believe in. You can be part of different environmental, educational, and community programs. You need to be familiar with the laws the government have that the NGOs should follow.
Other options you have are being a public defender, government, judicial, or nursing paralegal. Be sure about your decision before making one so you can be happy about the career you're about to build.