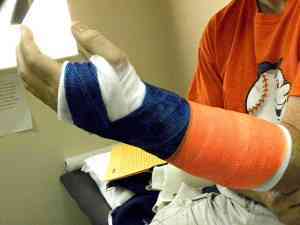 You may have noticed so many ads from lawyers who promise to help you get compensation due to a personal injury. The good news is that finding an attorney is the easy part. The other is that getting a good one who can put your case together so the court can order a person to compensate you for your loss is another story. Truth is, personal injury claims are some of the most common, and yet least understood cases of civil suits.
What is a Personal Injury Compensation?
Personal injuries happen everywhere. In many cases, injuries happen because of the negligence of other people. In this case, you are eligible for a settlement. Medical malpractice, a car accident or a dog bite entitles you to receive financial compensation, according to Separovic Injury Lawyers.
Personal Injury Claim vs. Lawsuit
Decide whether you want to file for a claim or a lawsuit. A claim is some form of settlement between the parties involved and your insurance company. Right after the accident, the insurance company will give you the amount of money they feel is worth the injury.
Filing a lawsuit is only applicable if you feel that your injury is worth more. In such cases, you are suing the person responsible for the accident for the financial compensation that you think you deserve.
Legal Help and Paperwork
While a lawyer is optional during personal injury proceedings, a lawyer can actually help you maximize the amount of settlement. In addition, you will need to fill out the appropriate paperwork including the proof of medical expenses, medical records, missed workdays and police report that will prove the severity of the personal injury.
Lawyers can fast track a claim from personal injury, regardless of the cause. You can consult a law firm before filing for damages, and you can develop your strategy together.