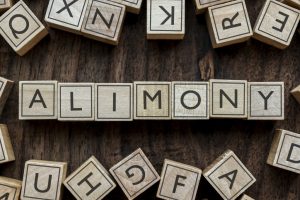 Alimony in New York is also commonly referred to as spousal maintenance or spousal support. The court orders temporary spousal maintenance to one spouse who must support the other during the divorce process. Once the divorce has been finalized, the maintenance stops and it would be up to the judge to determine if permanent maintenance is necessary.
You could receive temporary alimony but not permanent alimony at the end of the divorce process, or don't receive temporary alimony during your divorce but receive permanent alimony later on. An experienced Suffolk County divorce attorney shares additional information about this legal matter.
How the Court Determines Alimony Decisions
In general, judges would consider the individual circumstances of each spouse. Specifically, they'll look at the potential needs of the spouse requesting for alimony and check if the other spouse is financially capable of providing alimony payments. For instance, if you have an income that's lower than your spouse, but you're capable of supporting yourself, you might not get alimony. However, judges would likewise evaluate other factors, such as:
The age and overall health of each spouse
The duration of the marriage
The present and future earning ability of each spouse
If one spouse requires funds for training or education
If being the primary caregiver hindered the earning ability of one spouse
If the spouse requesting for alimony could be self-supporting
If one spouse as the homemaker contributed to help improve the earning ability of the other spouse
Distribution of marital assets
Judges would also determine if the specific actions of one spouse have hindered or continue to affect the ability of the other spouse to earn or get employed. For instance, if one spouse is abusing the other spouse and the abuse resulted in the latter's inability to gain or maintain employment, the judges would consider the effects of the abuse when determining alimony decisions.
When you get married, you're automatically responsible for taking care of and supporting your spouse; that is until you get a divorce. But this responsibility might still continue as alimony payments should the judge deem it appropriate. Speak to an experienced lawyer who can help you get the financial support you deserve.