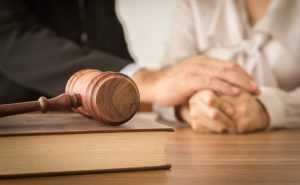 A career as a Legal Nurse Consultant (LNC) can be exciting. You'll be able to utilize your extensive medical training as a consultant on legal matters. This role mandates you to be a registered nurse with comprehensive experience. You will have to accomplish many steps just to become a registered nurse legal consultant – and the first method is through earning your qualifications.
Educational Background
To achieve your dream of being an LNC, you primarily have to be a Registered Nurse (RN). You'll be required to get the much-needed expertise and experience that you can only gain through a nursing program. Fortunately, there are different ways to become an RN:
· Obtain an Associate's Degree in Nursing and qualify for the licensure exam. These typically involve concentrated programs that take a couple of years to complete.
· Secure a Bachelor's of Science in Nursing that offers academic programs that are more extensive. This usually takes four years to finish, and you'll still need to pass the licensure exam.
· Ensure that you complete your ASN or BSN degree at a university or college that has a strong reputation for their nursing program. This advantage will help you when you look for a job later on.
Clinical Experience
As soon as you're a Registered Nurse, you still have to earn your way in by getting a nursing job. You're required to have hands-on nursing experience and skills. Before you can transition to being an LNC, you have to be an RN for three to five years.
When you're searching for your job, try to pursue a nursing specialty that you'll enjoy. For instance, you can become a pediatric nurse if you like being around kids. You can even consider being a surgical or trauma nurse if you want a broader experience.
Becoming an LNC requires a lot of persistence, patience, and hard work. As long as you know that the mixture of the legal and medical world is what you want, then all your sacrifices will be worth it in the end.