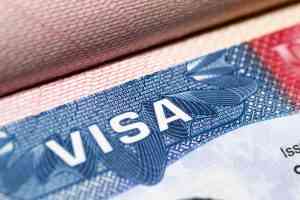 There are times when a company has to seek the expertise of non-US employees for their corporate goals. One of the things that the employer can do to get the right employees, is to help them when it comes to applying for an H1B visa with the legal assistance of lawyers.
The Basics
To file for an H1B visa, legal professionals at Buhler Thomas Law, P.C. explain that you must qualify the necessary requirements. One of these is for him or her to be involved in a specialty occupation. These include positions such as architects, lawyers, teachers, IT specialists, social workers, dietitians, mechanical engineers and more.
H1B visa Provo just like in any other state must follow the necessary standards and guidelines. Corporates who are in need of non-US professionals with this line of work must officially be a US employer. This US employer can be a person, firm, corporation, contractor or any other organization in the United States with the proper IRS tax identification number.
The Requirements
The employer must file a labor condition application or LCA in the Department of Labor. There are certain issues that revolve around hiring a non-US worker in the country and in order to properly address the issue, employers must properly lay out all of the work conditions of the alien worker. These conditions include ensuring that the wage of the employee must be the same as that of the average employee with the same type of job.
LCA has to be filed within the area where the non-US worker will be working, if not, then a second LCA has to be submitted on the area of designation. Once the LCA is approved, then the employer can file for an H1B petition.
The H1B certification only covers the employee involved and is only valid for the period of employment as indicated on the LCA. The employee must keep all of his papers and documentation ready for investigation if the DOL suspects a suspicious activity on his part as well as on the employer.