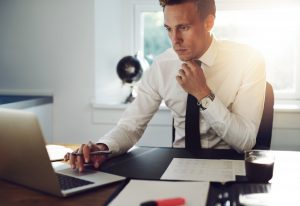 Getting your paralegal degree online or otherwise is the start of a promising career. But there are challenges ahead.
As a paralegal, you'll have to handle vital tasks such as completing documents prior to filing, researching cases, etc. You'd also have to manage your time properly and ensure efficient case management, which is among the most challenging duties in your job description.
Case Disclosures and Clients
When aiding lawyers for trials, you will conduct case management in the most organized way possible. This includes assisting clients, drafting briefs, and preparing documents and relevant materials well in advance of a trial.
You also have to make sure there's no conflict of interest among the relevant parties and create a system for detecting potential conflicts early in the case.
When talking to clients, it's important that they know you are a paralegal, as revelations between clients and lawyers are different from those between clients and paralegals. You should refrain from discussing issues that are not relevant to the case. More importantly, you need to document all conversations and correspondences with clients to avoid speculations from both sides.
Managing Court Trials
A key case management tactic involves drafting a pre-trial memorandum, a document containing all papers or exhibits that have changed hands over the course of the case. You also need to make a trial witness list in advance containing the names, the specific days they testified, their contact details, availability, and court performance updates. Also, your need to organize all files required for trial right from the start and update them constantly.
Some Things to Remember
To put it simply, getting everything in order in advance and implementing an efficient case management system is vital in any case. It's also important to keep in mind that you shouldn't be scared or embarrassed to ask questions or request for help, either from other paralegals or legal assistants, especially if you're just starting out.
Winning a case is a team effort after all.