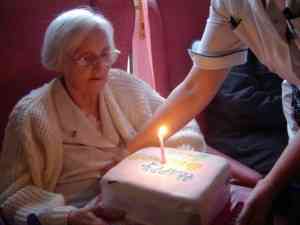 When twilight comes for everyone, an amalgamation of a multitude of emotions floods people's minds. It is normal for those who are in their late years to feel sad and happy at the same time, with all the changes that they have to go through. If you have an elderly at home, it is important to make them feel truly loved and respected by giving your time and effort in addressing their needs.
However, with all the demands of life, not everyone has the chance to do this first hand. Fortunately, there are home care services for the elderly that can make up for you anytime. Just make sure you are looking at the right service, so your folks get all the love and understanding they need.
Here is a list of steps to do just that:
1. See a list of registered home care services in your local area. Check the location—is it near your permanent address? Will you be able to drive to the place easily in case of an emergency?
2. What kind of environment does the home care offer? Does it portray a home-like ambiance, or is it a community that your elders will enjoy?
To choose the most suitable one, it is vital that you know how your folk feels — are they the sociable type? Or are they more of the home-buddy type?
3. What medical facilities do they provide? Most elderly people suffer from particular medical conditions that should be taken care of when they are in a home care facility. However, not all services have complete medical equipment that can cover all types of conditions, so it is best to check first.
4. How much do you intend to pay each month? Monthly rates vary depending on the location, type of facility, the ambiance, and the services included. Live-in or 24-hour coverage home care services are usually the most expensive types.
Seniors paved the way for the later generation's success. It is simply meet to give them the care, attention, and respect they deserve in their closing years.