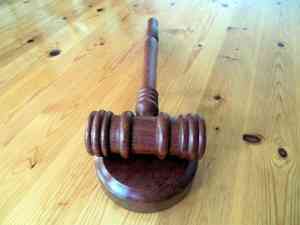 Many divorcing parents use the process of mediation to resolve their differences and eventually lessen the scars of the long and grueling battle. To develop a parenting plan for their kids after divorce, most parents also use child custody mediation where a neutral third party helps them with the issue.
Below are some tips in approaching mediation effectively:
Always Have an Open Mind
Make sure to approach divorce mediation with an open mind. Be willing to listen and make the process smoother. When you're too stubborn and refuse to compromise, you won't be able to develop a fair parenting plan or even reach a settlement. If you're prepared, however, you, your former spouse, and the mediator can brainstorm options until you reach a solution that is mutually satisfactory for everyone.
Do Your Homework
Prepare proposals you can refer to in the middle of the mediation session. You don't want to forget an important issue, do you? So, make sure to write your proposals beforehand. See to it that you understand your children's needs and know the impact of conflicts on them.
Recognize That it's Not About You or the Other Parent
The mediation session isn't the time to recall marital problems. It's not about you or your former partner; it's about your children. Mediation session is done to solve parenting problems after you and your ex-spouse parted ways. Avoid character assassination or you won't solve a thing.
Bring a Sense of Balance
Arguments tend to heat up during mediation. Make sure to balance your desires and your children's needs. Listen to the advice of the mediator and consider it. That person only has your kids' best interest in mind. The mediator's job is to balance your desires and your kids' needs.
Acknowledge that Your Kids Need Both of You
The other parent will be around your kids for the rest of their lives, so be realistic and acknowledge the other person as a parent. When discussing child custody, recognize that your children need time with both of you – in a safe environment established by a parenting plan. Know the other parent's strength and only raise valid concerns about your ex-spouse's ability to care for the kids.
Keep working with each other to satisfy your goals and reach a peaceful solution for your children.