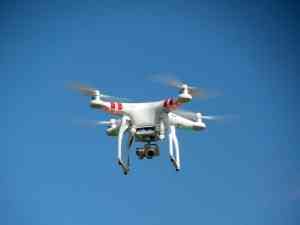 So, you just bought a UAV to practice your piloting skills. You did your research on the best drone to buy for your money and your expertise, made a purchase, and waited for the package to reach your doorstep. You open the box with nothing but pure excitement.
Everything is well at first – you start it up and steer it as indicated on the manual. The drone flies up and continues to gain altitude. Eventually, you lose control and panic as it disappears from your sight – and is never seen again. Congratulations, you just experienced a flyaway.
This is a common problem among multicopter enthusiasts, especially for those new to the field. Scary as it sounds, the idea of it shouldn't stop you from buying a UAV at all; it only highlights just how important it is to learn how to prevent this from happening. Here are five techniques to do just that:
Calibrate Your UAV's Compass Phantom 2 quadcopter reviews from industry experts point out that this is a mistake newbies are prone to make. Although every component of the drone works fine, an improperly calibrated compass could result in a flyaway. Always remember that the compass is what determines your position from GPS and GLONASS satellites.
Choose a Flight Mode
If you're not adept at manual mode yet, practice with the different flight modes on your quadcopter. Your go-to settings should be the beginner or smart mode. Learn the basics before you go manual.
Establish a Home Point
Don't ever think about launching without setting a home point. This is important so when you lose control, the UAV would fly back to the said location provided it still has enough juice to do so.
Mind the Sun
Weather in space affects technology – and in the case of drone flying, such instances increase the risk of a flyaway. Pay attention to the location of the sun and monitor the Kp-index to ensure there are no interferences in the magnetic field.
Remember: interference ruins GPS signals, which may eventually cause your drone to fly away.
Update Your Firmware
Whenever a new update goes live, download it to your quadcopter. Manufacturers release updates to ensure that all machines are running in top condition, so never miss one.
A flyaway is always unfortunate, but it is also avoidable. Use these tricks to keep your UAV safe whenever you take it to the skies.